Reno, Nevada – June 30 – July 4, 2024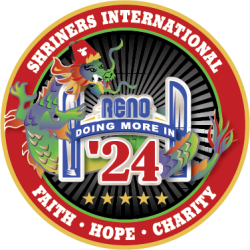 Countdown to Imperial Session:
WELCOME TO IMPERIAL SESSION
Imperial Potentate James E. "Ed" Stolze Jr. and First Lady JoLynn Dickins and the 2024 Imperial Session Committee look forward to welcoming you to Reno, Nevada, for the 150th Imperial Session of Shriners International.
WHERE:
Reno Events Center (Imperial Session)
Reno Ballroom (Marketplace & Shriners Zone)
Reno, Nevada
WHEN:
June 30 – July 4, 2024
Be Part of the Fun and Fellowship of Imperial Session in Reno!
Welcome to the official website for the 2024 Imperial Session in Reno, Nevada. Check our site often for updates on the schedule of events, All Nobility Evening, Ladies Luncheon, Marketplace, Parade and more. 
Located where the mountains meet the desert, Reno is known as the Biggest Little City in the World. With its energetic downtown with eclectic restaurants, coffee shops, beer halls and picturesque Wingfield Park, Reno has so much to see and do for all ages.